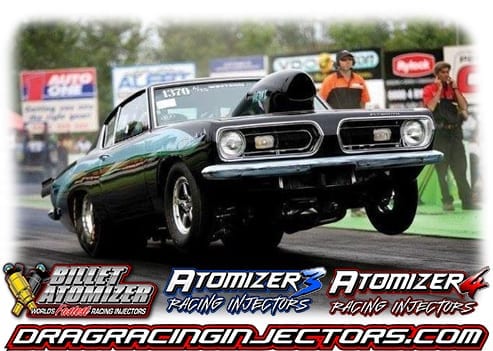 To manufacture the highest quality purpose built racing injectors in the industry, offer unparalleled application specific engineering support to optimize the customer's combination and provide second to none customer support of our products.
Jack McClain French, III
President, Atomizer Fuel Systems, Inc.
In the early 2000's, the demand for higher flowing fuel injectors for drag racing applications sky rocketed. The largest available injector was a 160 PPH (pound per hour) compressed natural gas version for Ford trucks. This became a performance limiting factor in the drag racing arena. The decision was made to apply a combined 40 plus years of injector design engineering to manufacture a purpose built racing injector and end the performance limitations of the time.
Working directly with racing engine builders and tuners, the first purpose built, all billet material, adjustable and serviceable racing fuel injector was manufactured. In our generation 2 injectors, Atomizer Flow Technology was implemented to create a more efficient dissipation of the fuel, resulting in a lightning fast spooling of turbocharged engines, as well as cleaner, consistent burn in all varieties of power adder and naturally aspirated applications.
Now, with the ever increasing demand for more horsepower, the Atomizer 3 generation is here, with up to 700 PPH of fuel flow, Atomizer 3 is the highest flowing racing injector in the world! We are currently refining the design of the Atomizer 4 generation to supply up to 1500 PPH each. This will enable a single injector per cylinder fuel supply for high horsepower, methanol applications. A single injector per cylinder configuration will minimize the risk of engine damage in the event of a injector driver failure, wiring issue, or any number of other reasons for having fuel delivery issues.
Through direct racer input, and utilizing the continuous improvement approach, Atomizer injectors continue to evolve. We have sponsored many racers to multiple world records and championships, as well as supported years of class sponsorship in various arenas. Our products are 100% made in the USA.